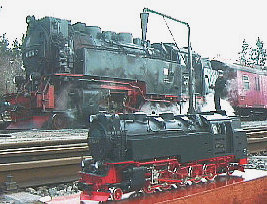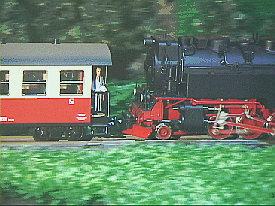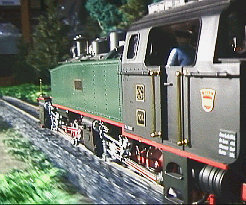 Welcome to Japanese G gauge club!
This club established it in order to enjoy the railroad model which lied across the track 45mm wide top, " G gauge."
From layout of one piece of tatami mat to an outdoor garden railroad, " G gauge" is the pleasure loaded condition in any kind of scene.
The G gauge that being attractive lives together with a run to include force of large-sized is splendid.
If it is a person loving G gauge, you are participation OK willingly.
I will have enjoyed very much it with us!
You whom I was interested in G gauge and arrived at to this page.
There is a participation qualification fully.

Copyright (C) 2000 G gauge club of Japan. All rights reserved.1.1.2000